Royal weddings are a time when we see members of Britain's most famous family showing themselves at their best, smiling brightly and happily waving to the many well-wishers. That's because they know they will be photographed that day. However, the royals don't expect them to ever appear in an extensive 100-page magazine spread and have their photos taken during a private reception. But that's exactly what happened when one of Queen Elizabeth II's grandsons got married. When the candid pictures surfaced, Prince Harry and a number of other royals were not pleased and quite angry when they learned how the magazine got these pictures.
Here's more on the wedding photo scandal that upset many royals.
Prince Charles and Prince Harry walk together as Harry points to the Gurkha 200 pageant in the distance | Max Mumby / Indigo / Getty Images
The wedding that should be private
A decade before Prince Harry and Meghan Markle celebrated their grand royal wedding at St. George's Chapel, another of the Queen's grandsons was married there.
On May 17, 2008, Peter Phillips, Princess Anne's son and Queen Elizabeth's eldest grandson, married Canadian management consultant Autumn Kelly in the Windsor Castle Chapel. About 300 guests attended the affair, including the Queen, Prince Philip and 70 members of Kelly's family who had flown in from Canada. The wedding of Phillips and his bride was considered private.
"In general, what happens in the private Do's, there are no cameras there. So what happened at Peter and Autumn's wedding is controversial and unusual, "said royal expert Simon Vigar in the documentary Meghan: Where did everything go wrong? (by express). "It went down like a lead balloon with many members of the royal family."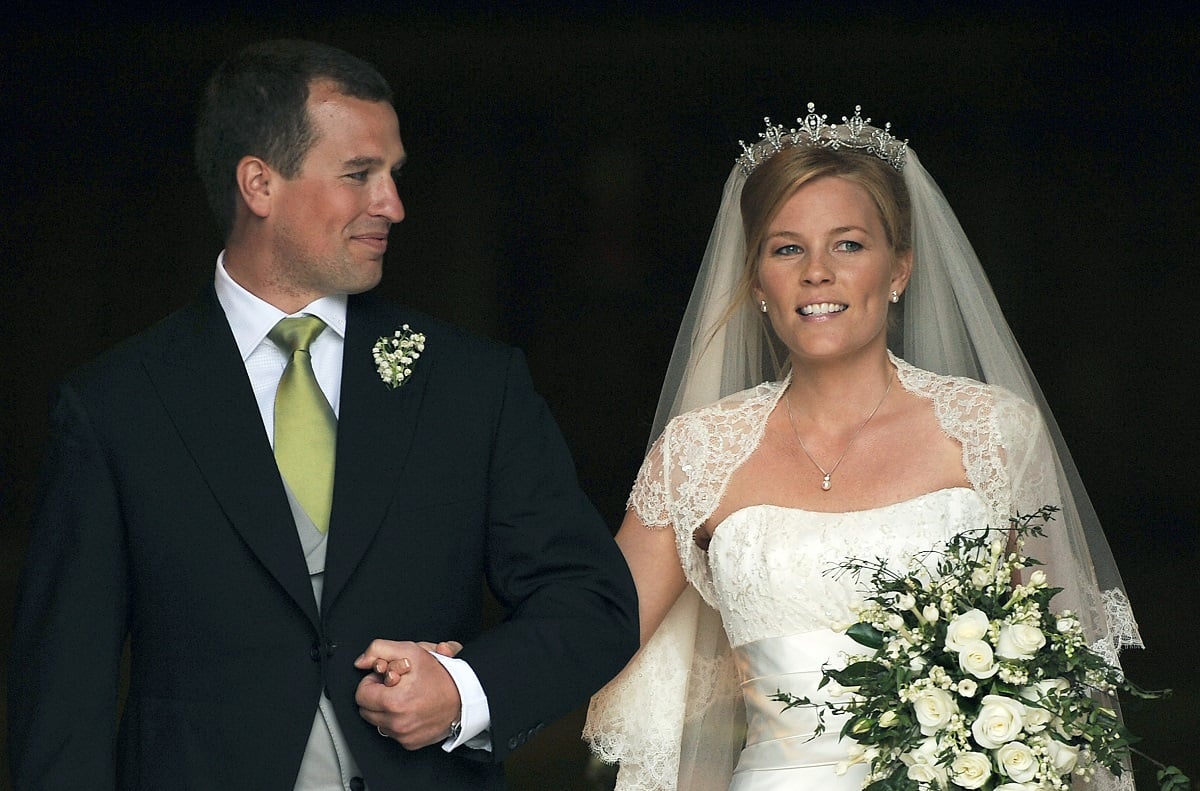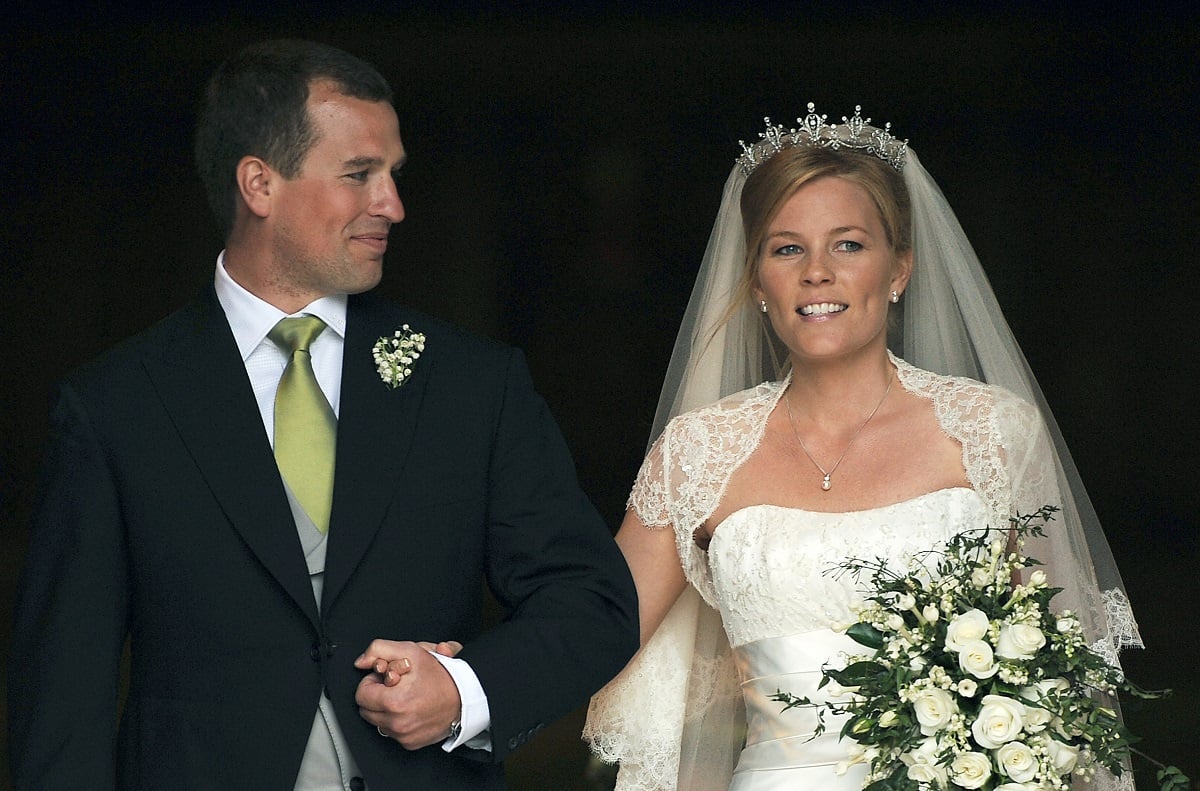 Peter Phillips and bride Autumn Kelly walk out of St. George's Chapel on their wedding day | Anwar Hussein / Getty Images
Prince Harry and many other royals were furious about the pictures being published
What those present didn't know was that Hello! Magazine. This access was actually approved by the newlyweds for a sum of around 600,000 US dollars.
The magazine ran a 100-page special with more than half the pages full of photos of the Queen, Prince Harry and his girlfriend at the time, Chelsy Davy, and Kate Middleton, who was not there with Prince William because he was in Africa at the time. Even though he wasn't at the event, William was extremely angry about the pictures and Harry was "pissed" that pictures were taken of him and Davy.
The Telegraph reported that the queen had not been questioned about the magazine deal, so she and any other family members were unaware of the presence of the four photographers who posed for multiple photos. The hello! Crew was also present at the reception at Frogmore House.
Mirror columnist Susie Boniface stated, "The royals were at a wedding ceremony that is supposed to be private – the most private the royals have ever been in in their own home, for Christ's sake. They thought these were just photographers at a wedding and posed happily and grinned away, and then a few weeks later they were quite amazed when they said hello! Supplement dedicated exclusively to things that you thought were private family photos. "
Prince Charles, Camilla Parker Bowles, Prince Harry and Queen Elizabeth II Attend Peter Phillips and Autumn Kelly Wedding | Pool / Tim Graham Picture Library / Getty Images
How the queen reacted to what her grandson was doing
After the scandal, palace sources revealed that much of the family was furious when they found out that Phillips and Kelly had taken money in exchange for the private pictures.
"You didn't expect family photos to be over half of Hello! be distributed, "the royal sources told the Evening Standard. "Neither Peter nor the magazine sought their approval – and if they had, it certainly would not have been given. What happened didn't go down well at all. You are very unhappy about it. "
Phillips was long considered the Queen's favorite grandchild, and while the monarch was not thrilled when the scandal went down, she reportedly forgave him almost immediately. However, the Queen banned senior members of the company from appearing in celebrity magazines' photo stores.
RELATED: Queen Elizabeth's Ex-Granddaughter Will Not Leave The Royal Family Estate