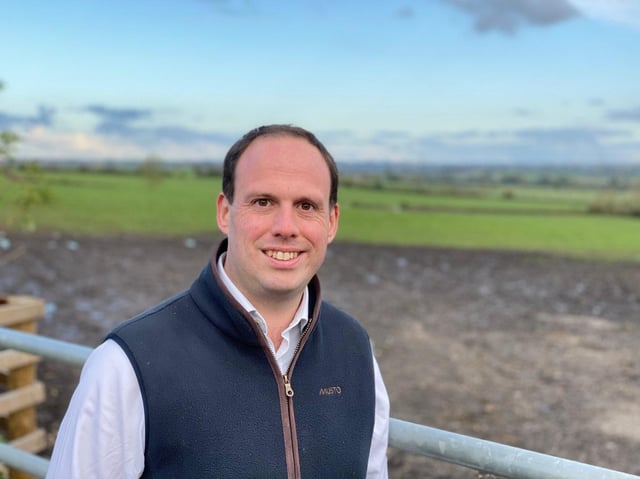 "/>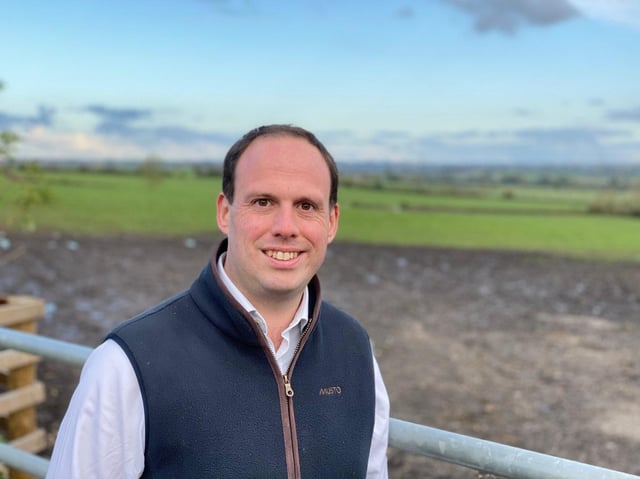 Buckingham MP Greg Smith supported the campaign
This includes Buckingham MP Greg Smith.
He said, "When we start to get out of the lockdown, it is important that the worst hit sectors are given a fighting chance to survive.
"The wedding industry is in an extremely dangerous position, not least given the lead times it takes to arrange and get special couples' days off the ground.
register

to our daily newsletter
The i newsletter

Cut through the noise

"For this reason, I am helping the sector get financial incentives such as VAT cuts to give them confidence in the restart and fairness in terms of the numbers allowed at events."

The sector will not become financially viable until June 21, if the restrictions are currently being lifted.

The group supports the work of the UK Weddings Taskforce and is led by Neil Parish MP who commented:

"MPs across the country are hearing their local wedding deals are on their knees – and that's why we're stepping in.

"We are now calling on the Prime Minister to step in as the current roadmap and economic support are not what is needed to get the sector through by June 21st."

"The UK Weddings Task Force has worked tirelessly to come up with a sensible re-care plan for weddings, but the dialogue with the government has not resulted in a constructive policy and we cannot afford to wait much longer. If we want the sector to do so. " live happily ever after, we need action now. "

Dear Prime Minister, RE: Urgent assistance to the wedding industry.

We are writing on behalf of the UK Weddings Task Force to discuss the urgent situation in the wedding industry and to ask for your intervention.

First off, thank you very much for creating a clear roadmap last week that people across the country can use to plan.

However, to our deepest concern, the £ 14.7 billion wedding sector is on the verge of collapse as pandemic restrictions pose particular challenges.

The industry-appointed UK Weddings Task Force was set up with the assistance of Minister Scully to ensure the sector remains viable until the end of the pandemic.

Despite the task force's submission of a credible, safe and informed plan for weddings resumption as restrictions are relaxed, the sector's recommendations in Monday's roadmap were largely ignored.

Although a finish line for the resumption of weddings (June 21st at the earliest) is in sight, the hurdles for many companies are insurmountable. They threaten 400,000 jobs in 60,000 companies, as well as reimbursements for couples and tax revenue for the Treasury.

The sector is now in the sixth quarter of low season or closed business.

And if the lockdown is eased from April 12th (at the earliest), weddings are only allowed for 15 guests, rising to 30 in mid-May.

These numbers are the same as last summer, although the Department of Business, Energy and Industrial Strategy has been warned by the UK Wedding Task Force that only 50 or more guests are economically viable in the entire industry.

While indoor events are permitted with 1,000 people or a capacity of 50% from May 17, wedding venues can only accommodate up to 30 guests during these five weeks, which means that the industry remains on a reduced capacity and is economical for an important part of the conference season remains unprofitable.

Wedding venues want to work with the government and show that they are safe.

The Task Force believes that Covid-19 compliance is easier to manage than other hospitality establishments if participants are known in advance who have an interest in mutual wellbeing.

Every wedding is planned safely and carefully, with a "Covid Risk Assessment" performed, including compliance with social distancing measures, capacity limits, cleaning and hygiene.

All events are available for NHS Test and Trace. Yet the government, which has worked tirelessly thousands of hours to take its case, seems content with the sector collapsing – even though it is in the enviable position of keeping guaranteed businesses if it can get to Step 4.

In fact, there are more than 500,000 £ 25 billion worth of weddings in the first 12 months after it reopens.

In a cash flow crisis, lack of access to many of the support measures that benefit broader hospitality (such as the 5% VAT rate and corporate rate relief) has benefited, and many employees have been unable to take leave due to the requirement for multiple cancellations. The sector urgently needs support to postpone the event and maintain the infrastructure of its venues.

Over three-quarters of wedding companies have reported losses of between 76% and 100% to the Weddings Taskforce, many of which are on the verge of collapse.

This leads to further delays in weddings and a reimbursement disaster for the majority of couples, as well as job losses.

Therefore we suggest:

1. A cash grant of £ 880 million to be accessed as soon as possible

2. A temporary VAT cut to 5% and an exemption from corporate tax rates for other sectors will apply to all wedding companies and until April 2022/3.

3. Parity with other events allowed in step 3-4 at 50% capacity.

4. These wedding companies are recognized as LSRG (closed) until a number of 50+ is allowed

5. These weddings are included in step 2 of pilot testing. In a normal year, the value of weddings outperformed other industries such as live sports and the arts without the need for grants and government support.

We appreciate the effort the government has made to support businesses and people in very difficult circumstances. However, we'd like one final push to ensure wedding businesses survive through June 21st.

We appreciate your attention on this matter and look forward to meeting you to discuss what urgent additional support measures can be provided.

Rt Hon. Andrew Mitchell MP

Rt Hon. Caroline Nokes MP

Rt Hon. Dame Diana Johnson MP