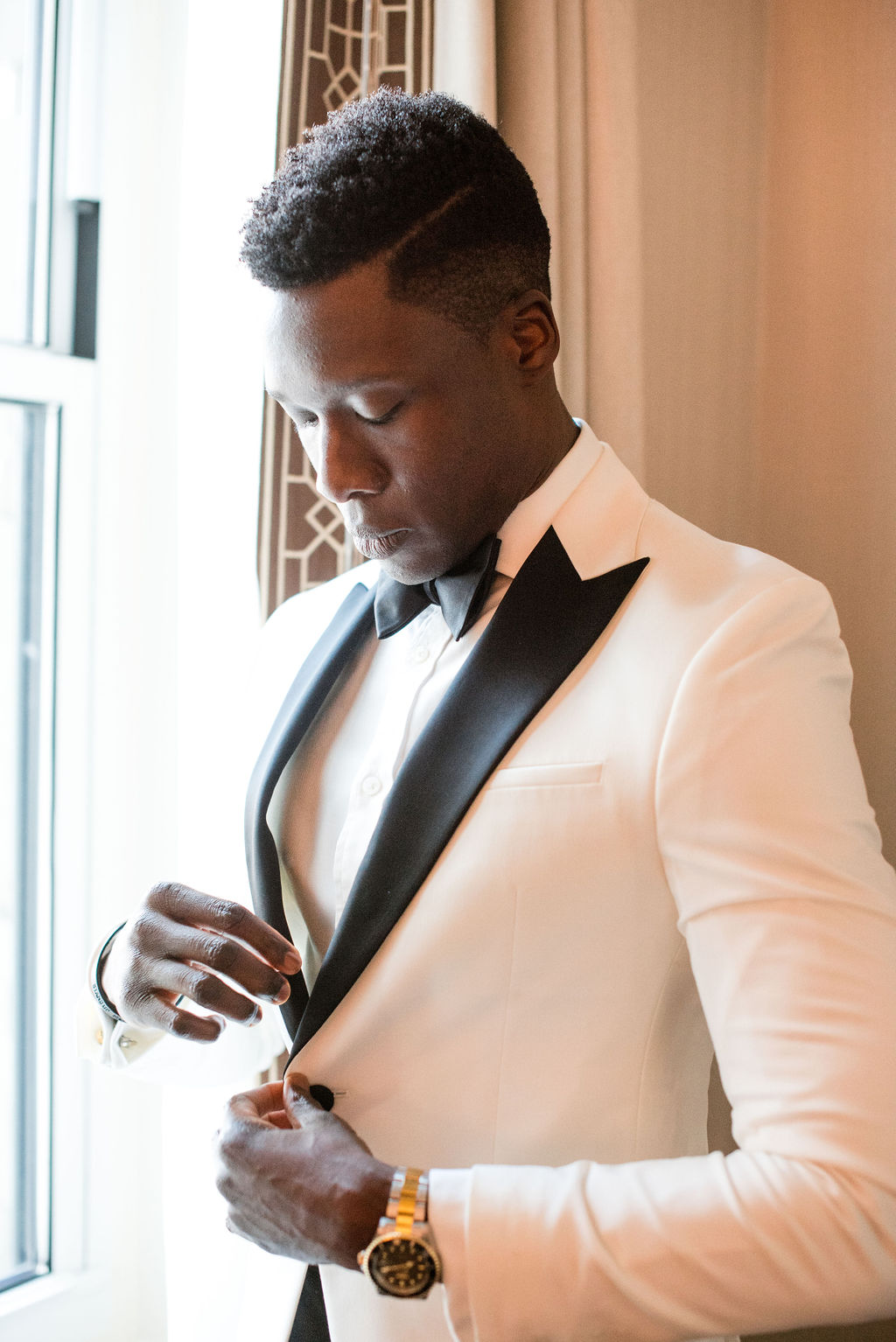 For Sarah and Seye's special day at the Washington City Club, clothing was a high priority. Despite opting for a brunch wedding, guests were encouraged to dress up to the nines to celebrate the occasion. Describing their wedding theme as a "creative black tie," the couple said they wanted guests to attract bright but sophisticated ensembles. Both Sarah and Seye followed suit, with Sarah wearing a sleek Meghan-Markle-inspired dress (and bouquet) and Seye wearing a white and black tuxedo with leopard print shoes. The couple's photographer, Jennie Raff‌ ‌says both Sarah and Seye are known for their fashionable style, adding that "only Sarah could make us all show up in black ties on a Saturday afternoon."
Sarah and Seye opted for a brunch reception along with their chic dress code for their late September wedding. A menu from crab‌ ‌eggs benedict‌ ‌and‌ ‌flank‌ ‌steak‌ ‌ was served with a vanilla ‌and‌ ‌ chocolate‌ ‌ cake‌ for dessert, which Sarah describes as "simple, but delicious". They even pampered the guests with a chocolate bar buffet, which also served as a party gift. Check out her fashionable brunch wedding below to see more of her big day.
Get More Washingtonian Weddings Inspo:
Newsletter | Instagram | Facebook | Pinterest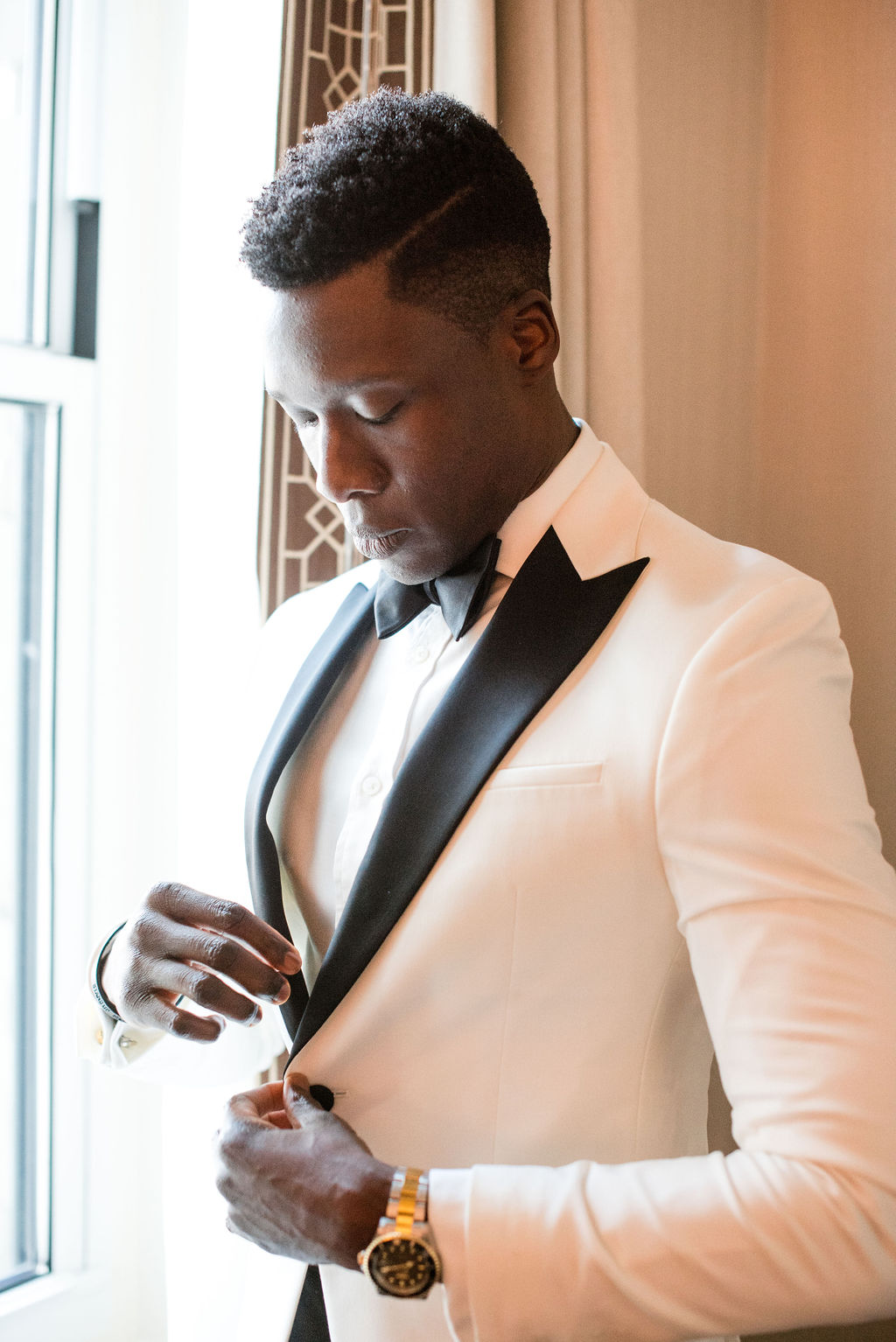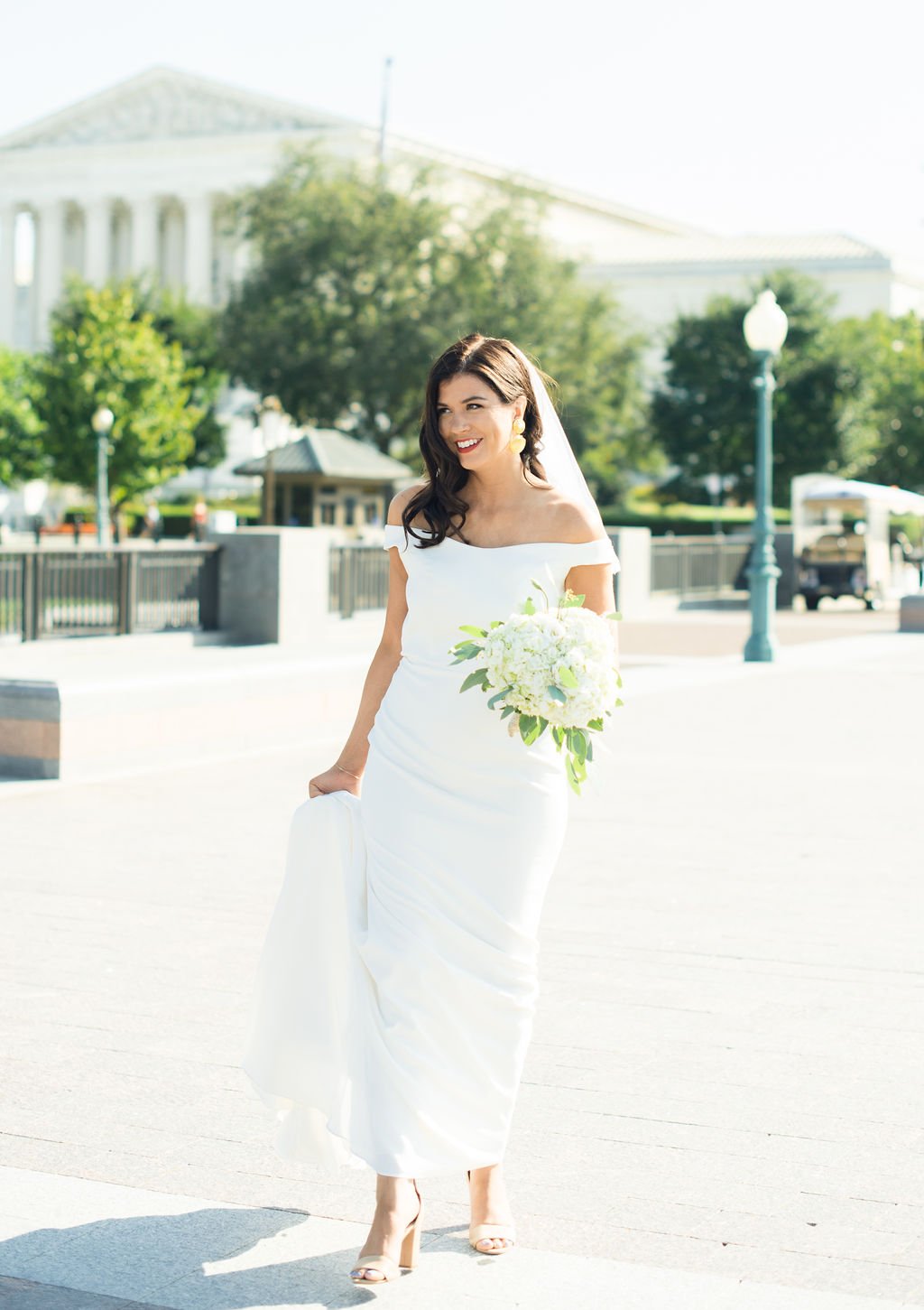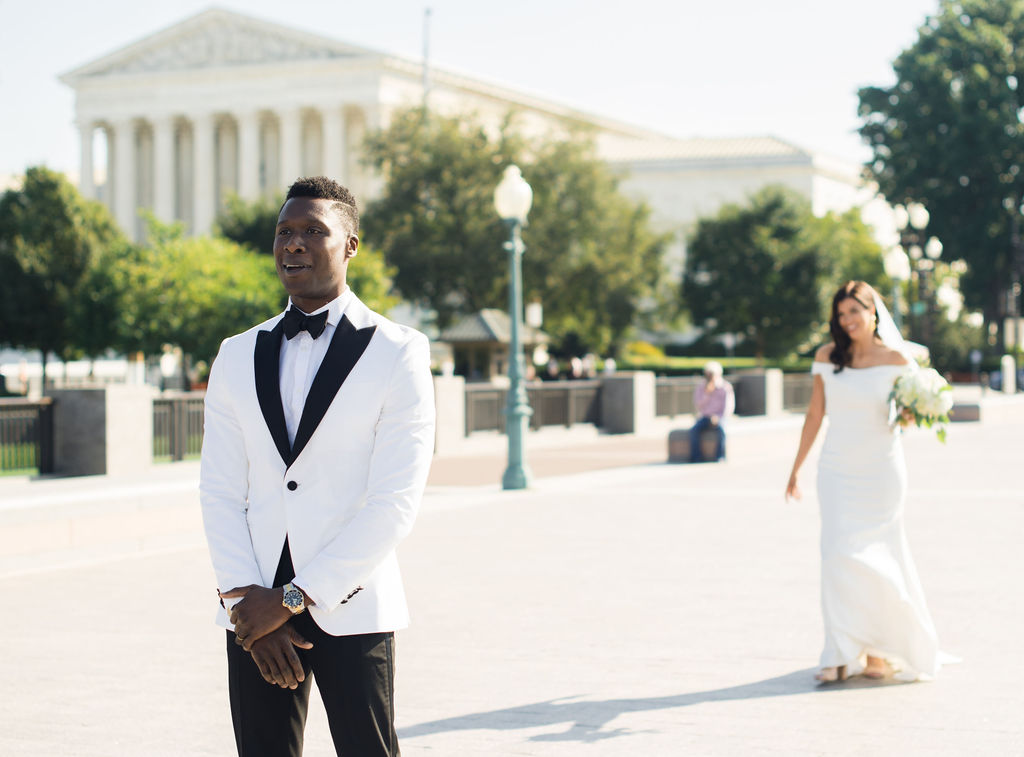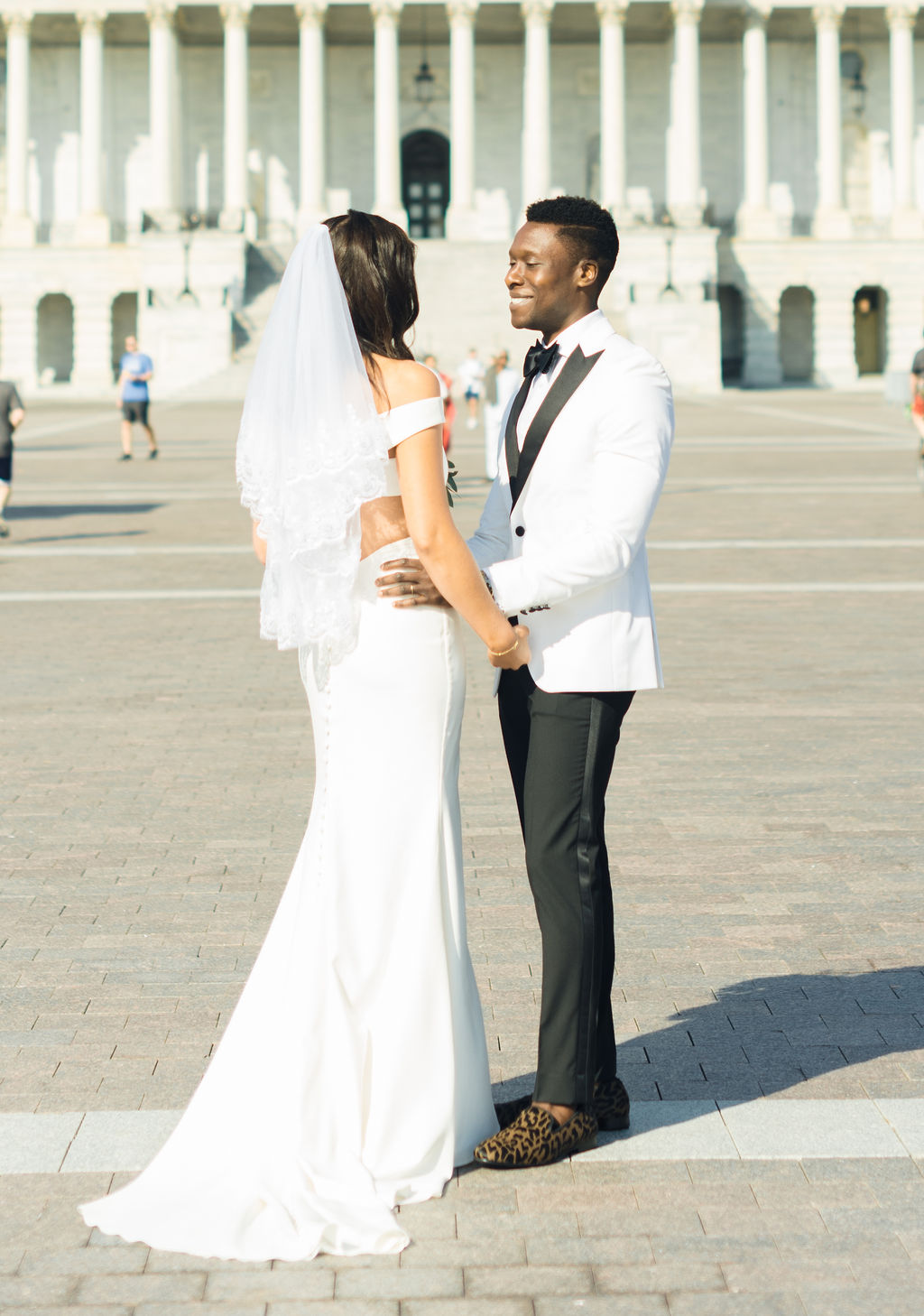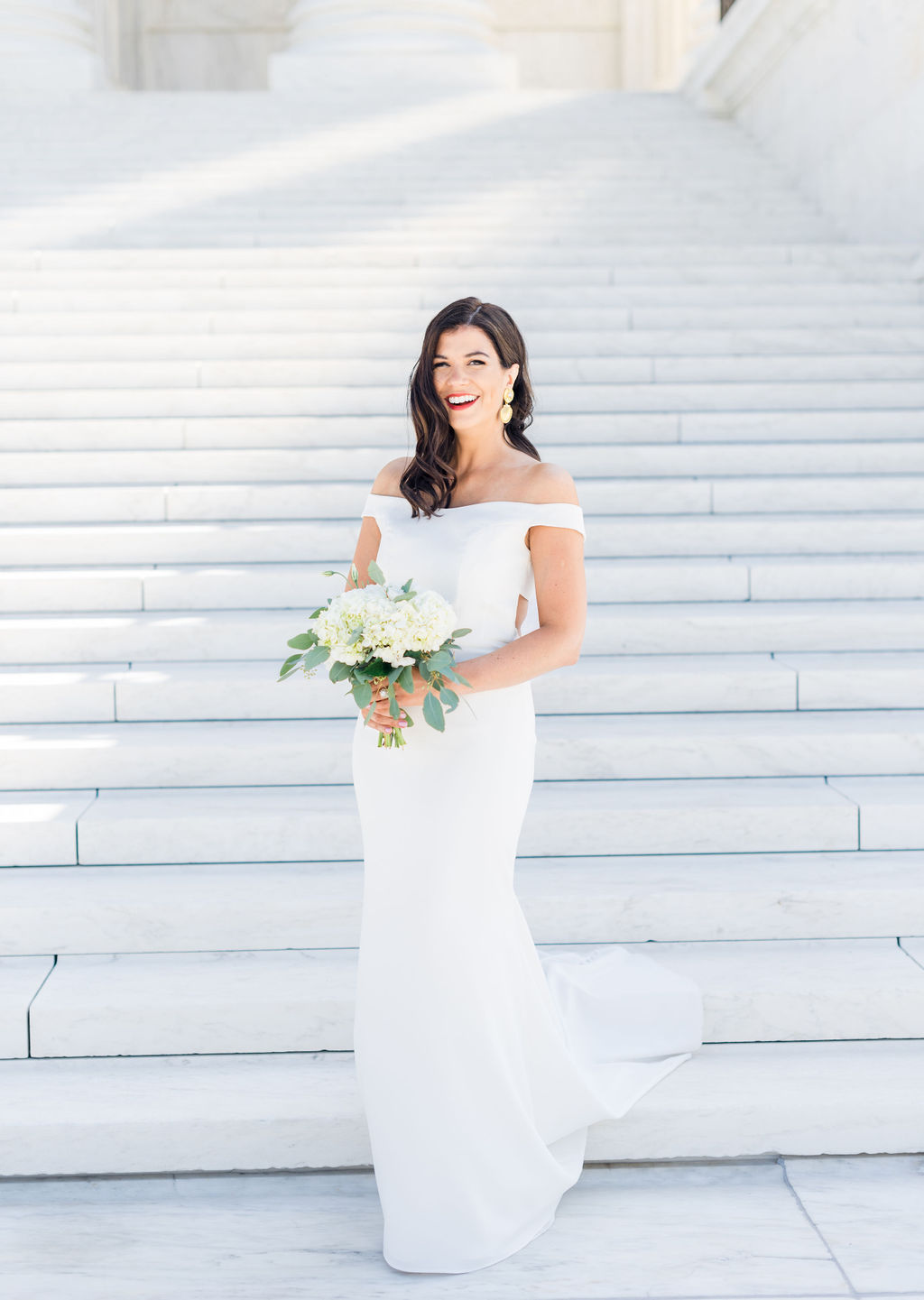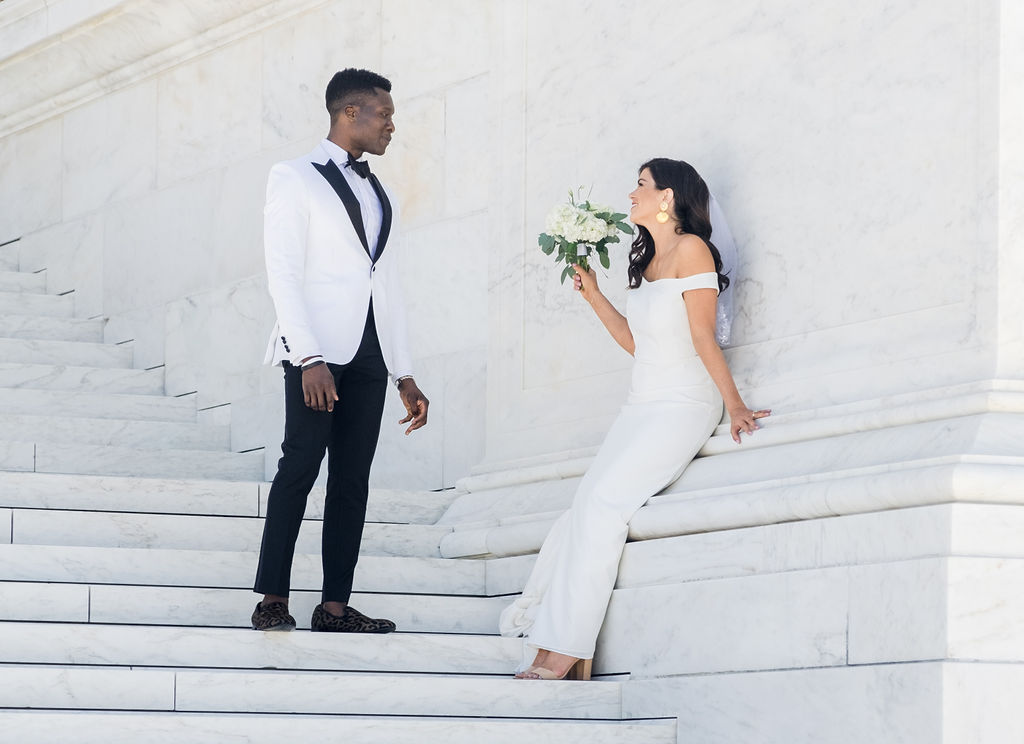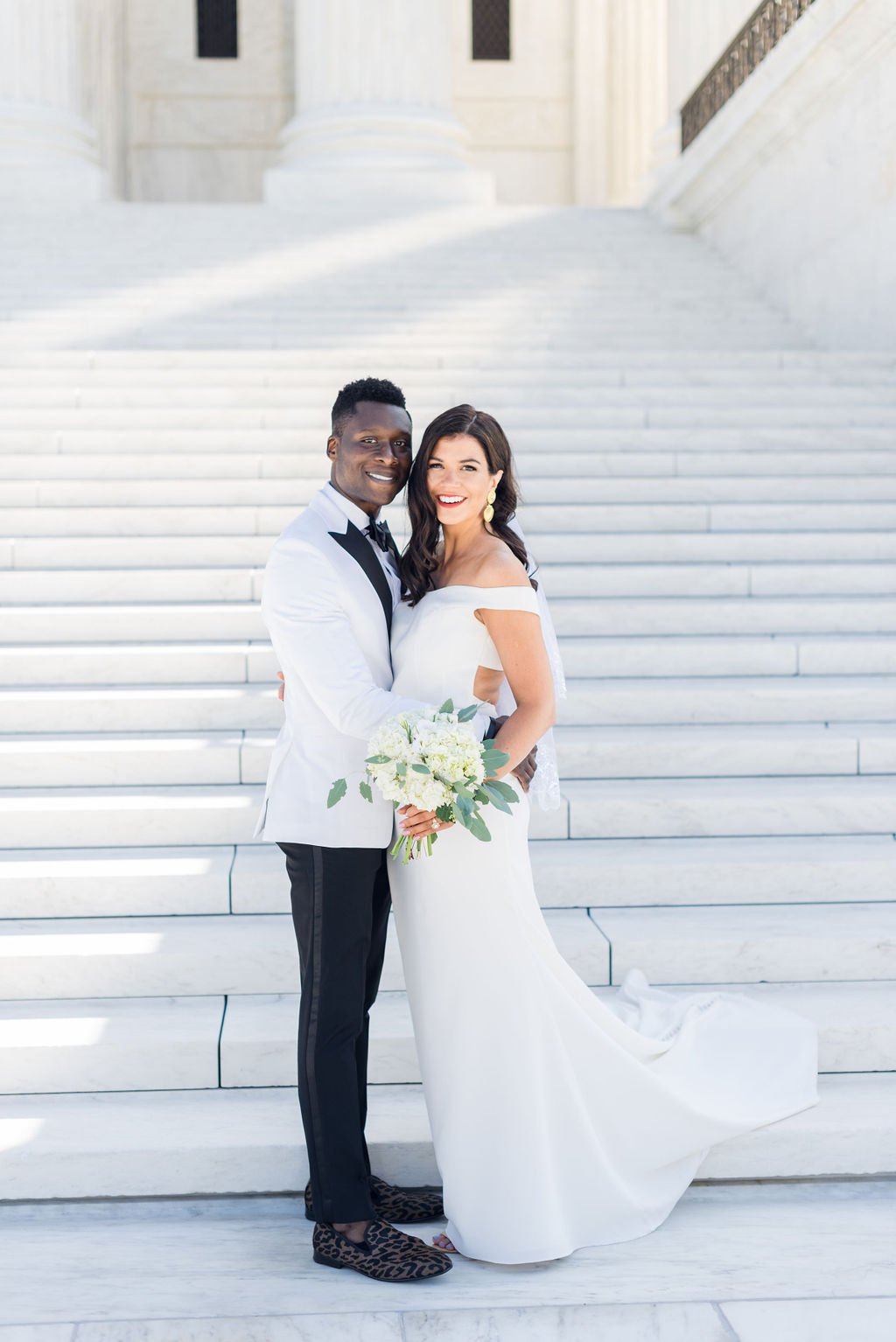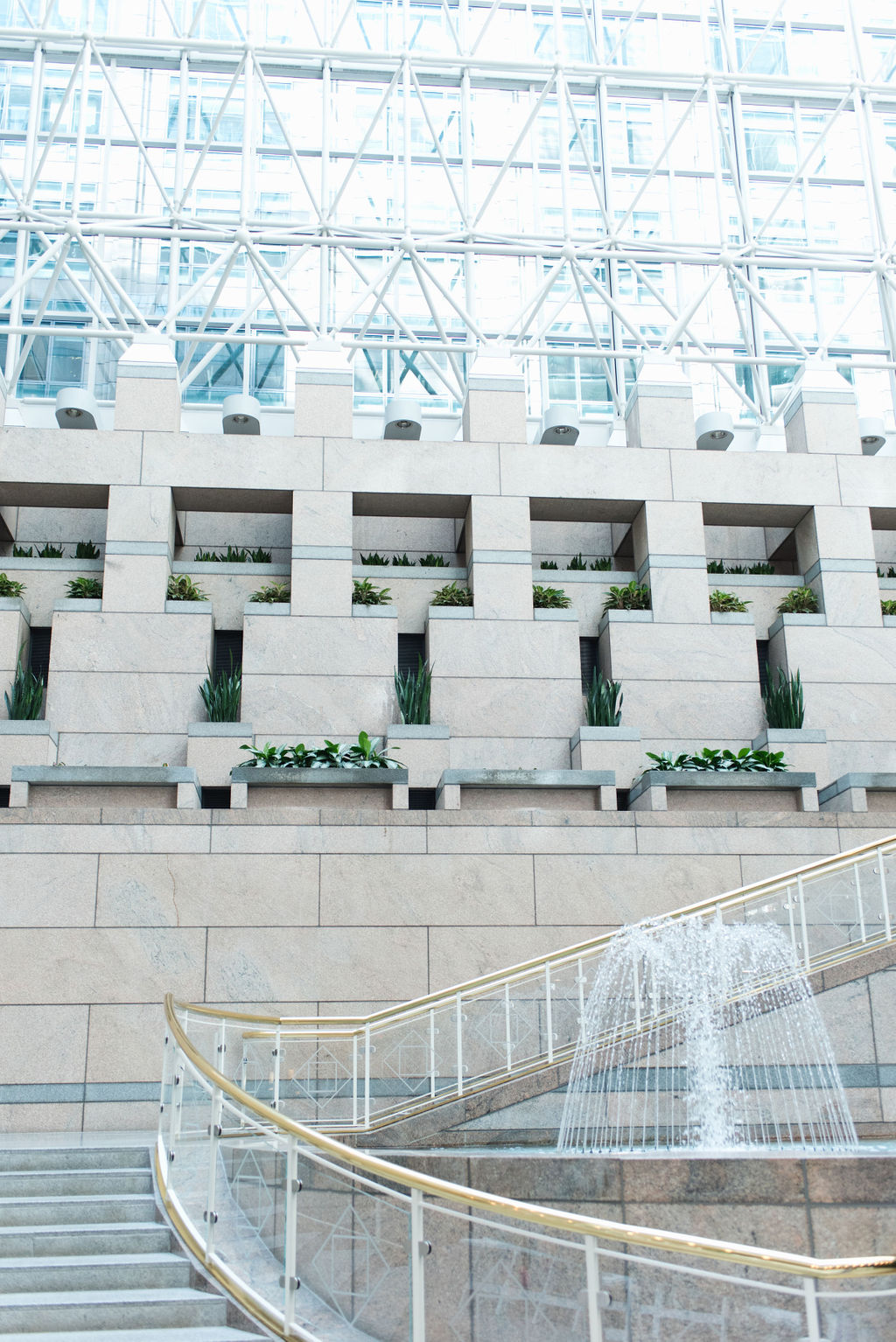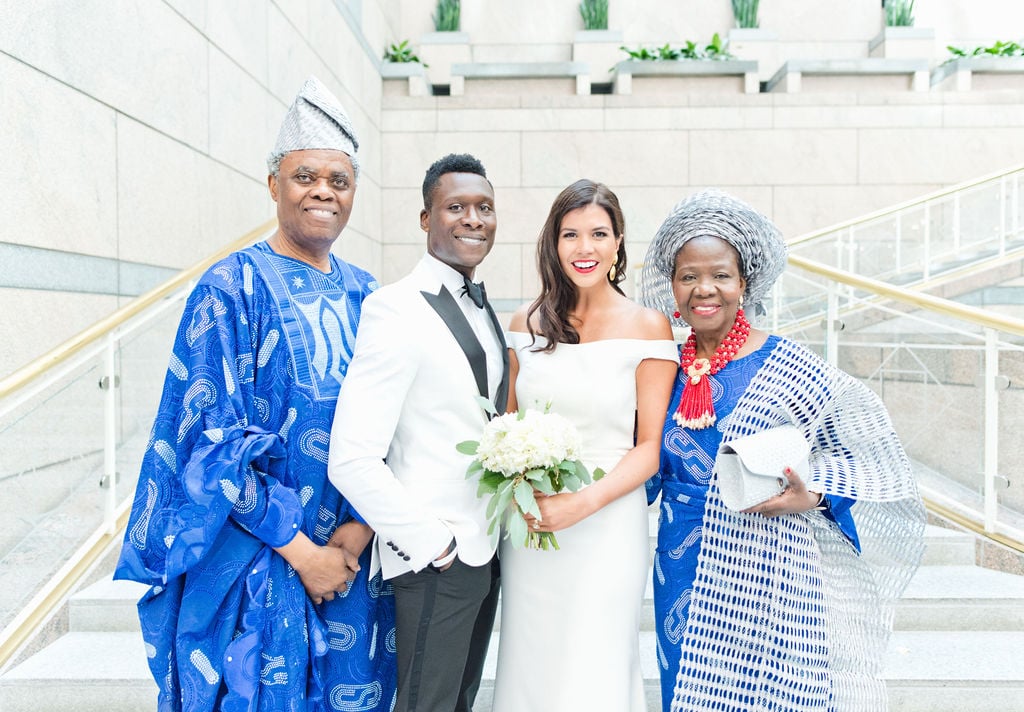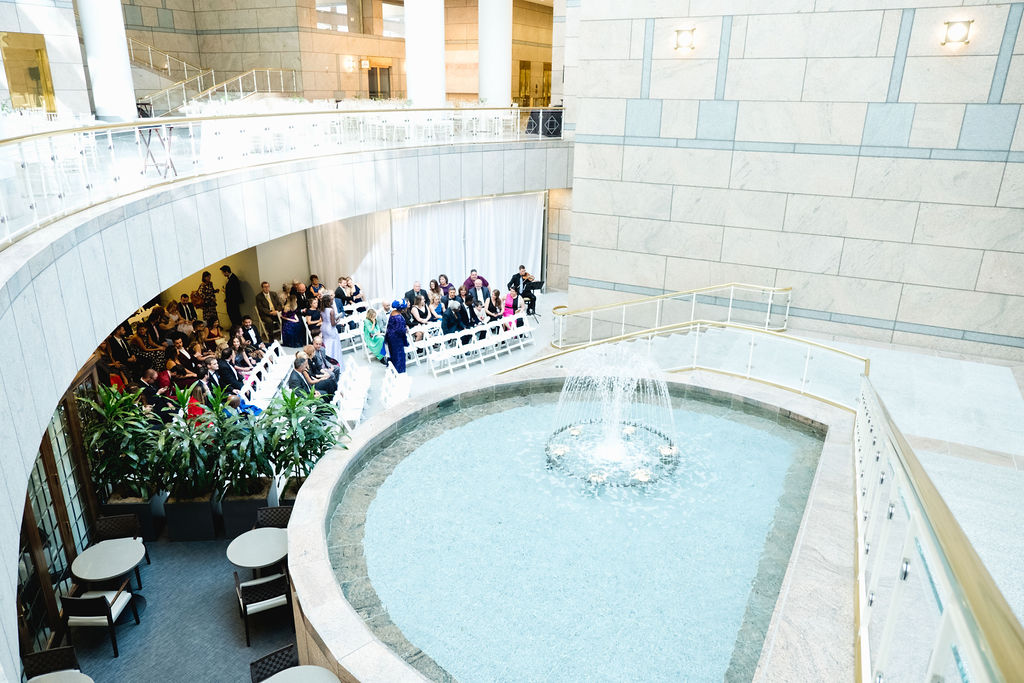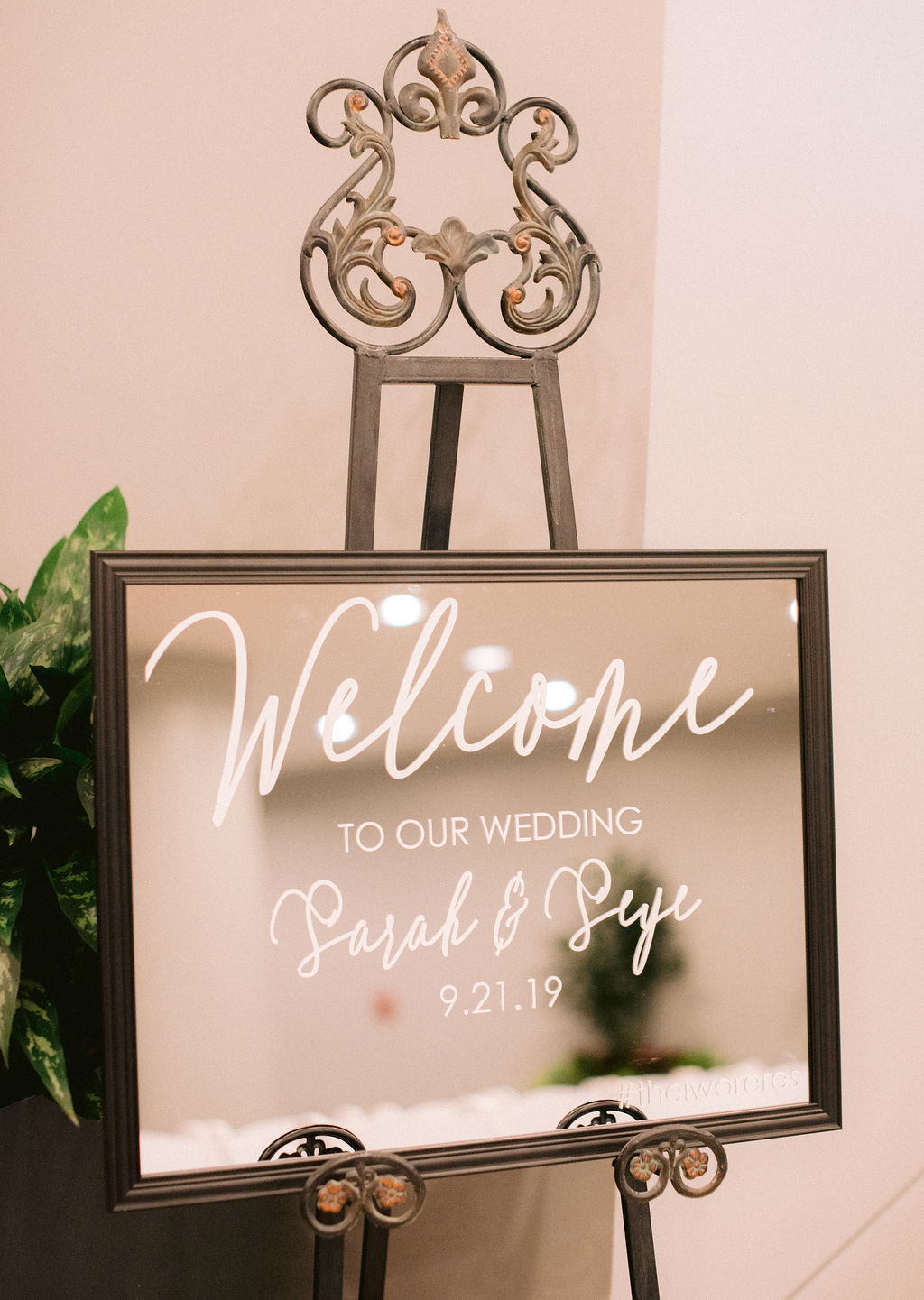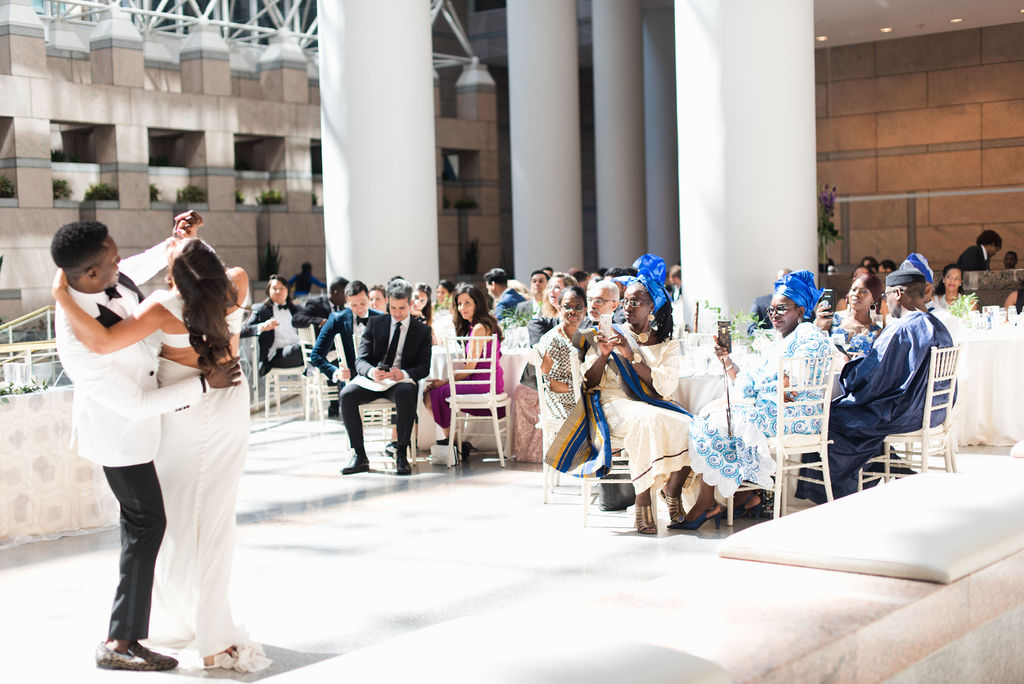 The details:
Photographer: Jennie "Raff Photography" ‌ | Venue & Caterer:"The City", "Club of Washington" | Florist: ‌ ‌Kristin‌ ‌Cristaldi from veryAlles‌ ‌roots‌ ‌ | Invitations: Embossed ‌‌| ‌ Makeup artist ‌Real‌ ‌Doll‌ ‌Makeup‌ ‌ ‌| Bridal clothes: ‌ ‌ Love‌ Couture‌ ‌ | Groom's clothes: Moss‌ rosBros.‌ ‌ | Music / entertainment: DJ‌ ‌Dimmy‌ ‌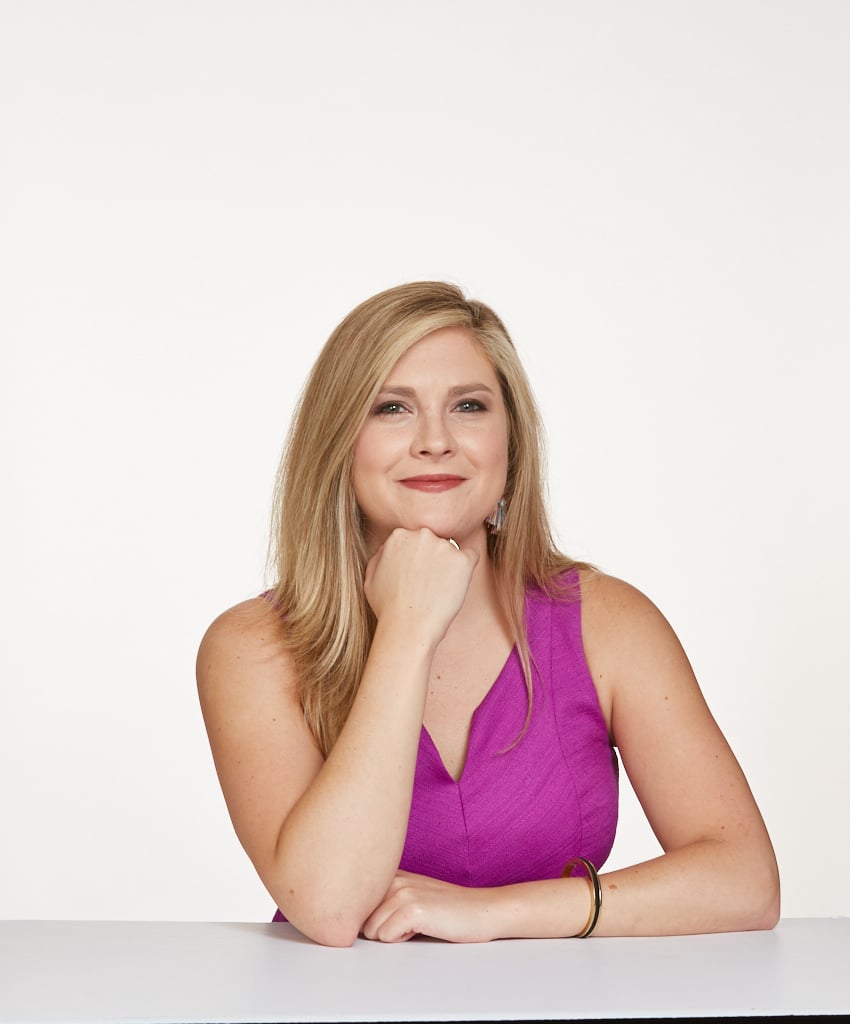 Editorial Assistant, Washingtonian Weddings
Jacqueline comes to Washingtonian with nearly five years of digital content and SEO best practices experience. Previously, she was a senior editor at WeddingWire, specializing in wedding fashion, and previously an assistant at Vow Bride. Originally from Norfolk, Virginia, she now lives in Columbia Heights.